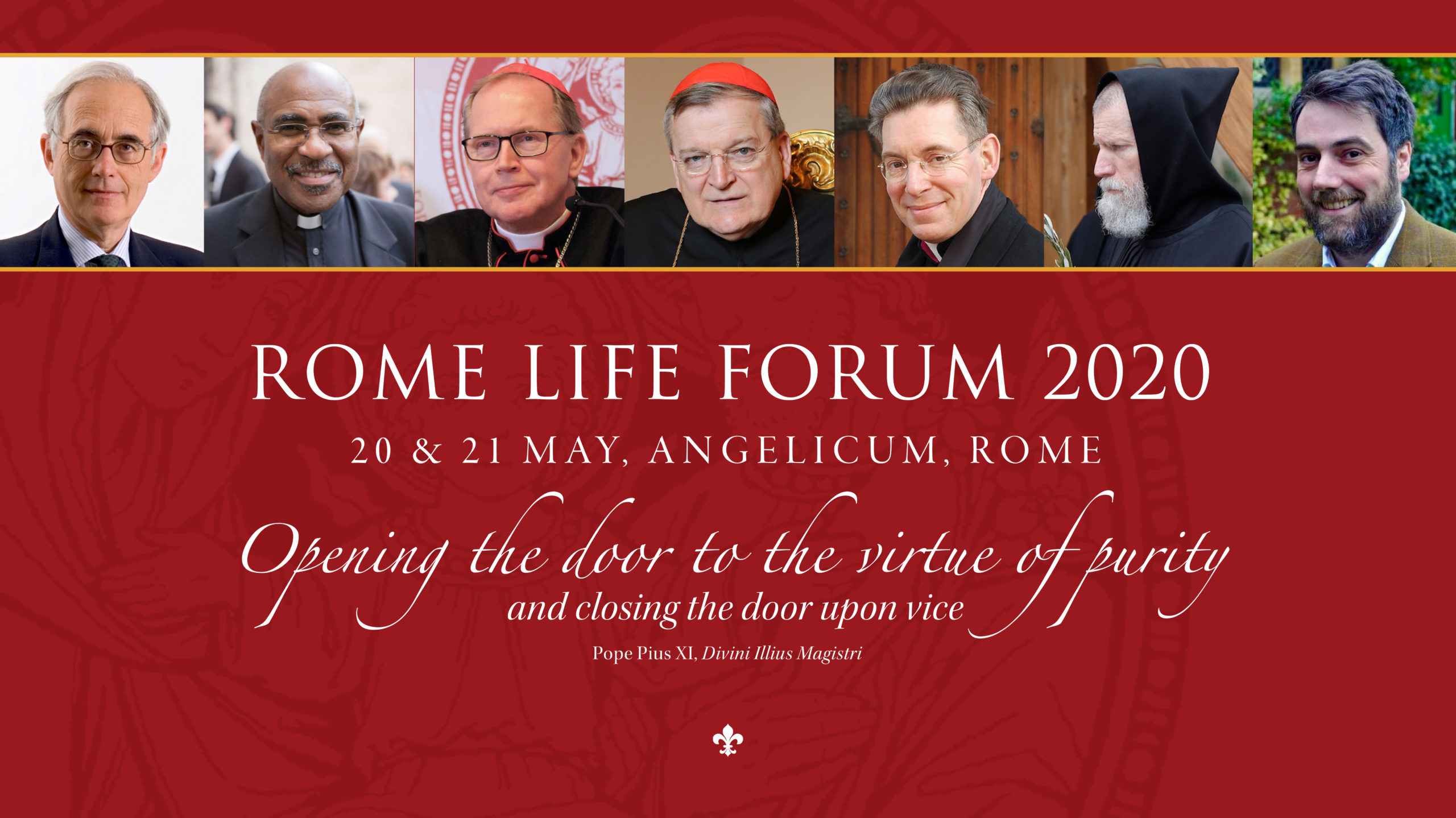 Rome Life Forum
Rome Life Forum 2020 is cancelled
Dear Friends of Voice of the Family,
We are very sorry to inform you that under the current circumstances in Italy, we need to cancel Voice of the Family's Rome Life Forum, scheduled for 20-21 May and postpone the roundtable discussion to October.
While we hope and pray that the virus threat will be overcome soon, at the moment it is not possible to hold any public events in Italy, and at this stage, we do not know whether these measures will be extended and for how long.
There will be a Voice of the Family youth programme, and a roundtable discussion in October to address the Vatican's Global Education Pact, which has also been postponed to October. More details regarding the October events will follow in due course.
The Forum in 2021, God willing, will be on 19-21 May, followed by the March for Life on 22 May. We very much hope to see you then.
In the meantime, let us remain united in prayer at this critical time for Italy and for our beloved Church.
Voice of the Family